In Brazil's 3-2 victory over USA at the Confederations Cup, Brazil made a spirited come-back after being 2-0 down at half time to the USA, this piece of tactical analysis aims to inform you at how the USA almost beat the brilliant Brazil.
It is granted, that in the first half, Brazil had most of the possession but failed to make any clear-cut-chances, while USA scored 2 goals out of their 2 main chances, but how did it to come to this? There were 3 main ways the USA were better than Brazil in the first 45 minutes.
1. Europe
Stat attack: 9 out of the 11 USA players that played in the Confederations Cup final against Brazil, all play in Europe. You look at USA - and you see Andre Santos, Ramires and Gilberto Silva, 2 players that have never played in Europe and one player evidently past his prime.
There is no single argument for the case against that European football is by a few levels ahead of American football (soccer), the fitness required in the Premier League or Serie A is far superior to where the league that Andre Santos plays in (Brazil), in the modern game, the physical side of the game is becoming more and more important, the USA had defenders, midfielders and strikers who all play in Europe, Carlos Bocanegra played for Fulham, Donovan played for Bayern Leverkusen and Jozy Altidore (a player that I mentioned in my previous article Top 5 Youngsters To Watch Out For In The Confederations Cup) plays for Villareal - they understand the pace of the game at the highest level. With their levels of fitness they can go deeper into a game.
2. Deadly Counter-Attack
If USA's tactics could make a claim; it would be that pragmatic, defensive football combined with deadly counter-attacks can beat any team, for 45 minutes at least, this was the case. With a 4-4-2, with 2 quick strikers (Davis and Altidore) and 2 intelligent, yet pacey wingers (Donovan, Dempsey), the USA could defend in the middle with the likes of Clarke clogging the space, and loft the ball to the left wing, where Donovan could combine with Davis for quick movements, as the Donovan goal occurred, from a Brazil free-kick, with the manager Dunga, so noted for his pragmatic style, he chose to foolishly leave 2 defenders at the back - USA ruthlessly attacked this amateurish defensive choice, this was an example of counter-attacking football at its best.
3. Terrific Tim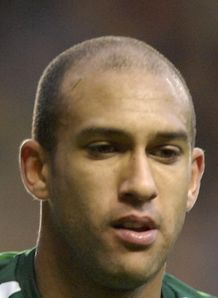 Brazil have always had players full of flair and even when they are misfiring as a team, they still carve out a few good chances against any opposition. Players like Robinho, Kaka and Maicon have the ability to create something out of nothing. In the first half Tim Howard had to make a few world-class saves - one of the reasons USA were 2-0 up at half time was because of having a fantastic goalkeeper.